General Interest

> Become a Fly Fisher *Limited Availability*
Become a Fly Fisher *Limited Availability*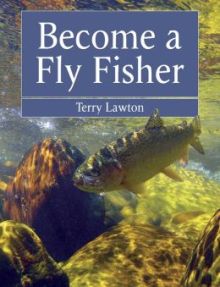 Format: Paperback
Become a Fly Fisher offers a unique approach to fly fishing for beginners. It guides the novice fly angler through every step, from buying tackle and equipment, to assembling it and then using it to successfully fish rivers and stillwaters. It will also help to demystify the sport without requiring readers to have prior knowledge and without dumbing down or pretending that anglers should expect to catch a bucketful of fish every time they go fishing! This handy guide contains a wealth of essential, practical information in clear, bite-size chunks that are suitable for amateurs. For example, knots are introduced as and where they are needed as well as being gathered together in a separate chapter where they can be easily located. The skills you need to learn and develop are also explained in a friendly and easy-to-understand way that will help you develop confidence in your craft. Become a Fly Fisher is a clear and comprehensive guide to the basics that gives you everything you need to become more than just a fish catcher and to become a fly fisher, enjoying a relaxing day on the water, out in the country and away from your daily stresses.
Book Title:
Become a Fly Fisher *Limited Availability*
Title Release:
The Crowood Press
Write a review
Be one of the first to review the Become a Fly Fisher *Limited Availability*.
If you purchased this product with a shop account, please login before reviewing the product.
Recommended Products