Cinderfellas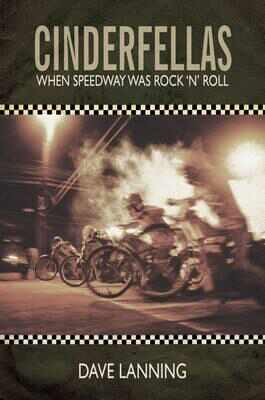 Format: HB
Set in 1940s austerity Britain, Cinderfellas takes you to the heart of the full-throttle spectacle of speedway. Millions of war-weary spectators packed the stadiums of Britain to experience the thrill of motorcycle racing at its highest level, and its stars were adored as much as Hollywood actors or top footballers.
Follow the rags to riches story of Jacko Rintzen, an animal-loving jackaroo from the Australian outback, as he takes the speedway world by storm. His hopes and dreams, failures and tragedies are all laid bare in this thrilling narrative set in the cinder-covered tracks of London.
'There has never been, and probably never will be, a better speedway wordsmith than Dave Lanning"
Philip Rising, Managing Editor, Speedway Star
Key Points
Vividly portrays the characters and atmosphere of the forgotten 1940s entertainment sensation of speedway racing
Speedway was as popular as cinema and football, in the pre-television days
Author has been one of the best known speedway commentators for 50 years, has covered races in 20 countries, and was print journalist for the Sun, Daily Mail and Daily Sketch
Author has many contacts in the speedway and entertainment world, and will be doing author events and promo
Book was originally commissioned as a film script, and rights have already been optioned
The Author
Dave Lanning has been described as 'speedway's greatest ever commentator'. He covered 50 years of world speedway finals, was twice a member of ITV World of Sport's award-winning team, and has covered racing in every major speedway stadium in more than 20 countries. Originally a print journalist, Lanning was speedway specialist to The Sun, Daily Mail and Daily Sketch and a columnist for TVTimes. He lives in Poole, Dorset.