Reliant Motor Company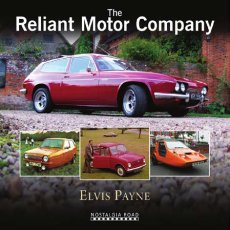 Format: Hardback, 128 Pages
The Tamworth based Reliant Motor Company produced over half a million vehicles over a 65-year history starting in 1935 and sold cars in 7 countries including the Netherlands, India, the UK and the Middle East.
Famous for its three-wheeled Robin, Reliant also produced 4- wheeled vehicles ranging from the Rebel, Kitten and Fox to the Scimitar sports car. Less known is its work in building jet skis, cabs for Ford lorries, assembling the Ford RS2000 and designing the Metrocab.
For the first time acclaimed author Elvis Payne presents a full history of this classic British Company and its three & four wheeled vehicles.
Book Title:
Reliant Motor Company
Format:
Hardback, 128 Pages
Publisher:
Nostalgia Road
Recommended Products