Railway Books

> Exploring Britain's Disused Railways
Exploring Britain's Disused Railways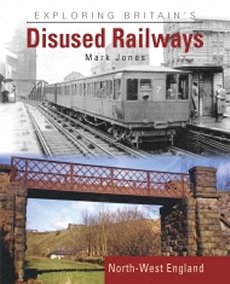 Format: Hardback
If anything, interest in Britain's railways and their history is increasing rather than diminishing. Many now deeply regret the mass closures of the late twentieth century and there are campaigns in many parts of the country to reverse some of these and restore lines that were prematurely closed. That railways are unquestionably an environmentally friendly form of transport is also part of this narrative.
This book takes a detailed look at many of the lost railways of the north-west of England. It examines how they have fared since closure and what is still around to see and visit. The post-closure history of the line includes track lifting, demolition of buildings and structures, changes of ownership and access and the current condition of the railway in question today.
As well as looking at what remains of a line, its original purpose is also explored; why was it built, what did it carry, why did it close? Comparisons are also made with lines that have survived and adapted to meet the demands of the modern passenger and freight transport. This book will appeal, not just to railway enthusiasts, but also to a wide range of readers beyond that community.
Book Title:
Exploring Britain's Disused Railways
Title Release:
October 2022
Recommended Products