Handbook for Railway Steam Locomotive Enginemen 2023 Reprint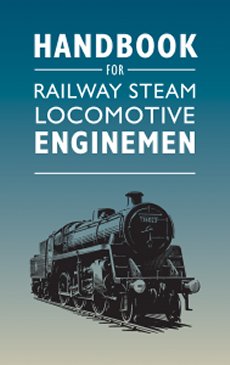 Format: Paperback
The burgeoning of the railway preservation movement all across the United Kingdom in the last 50 years has meant that there are now a considerable amount of steam locomotives preserved, maintained and in full working order and being run in frequent public service by preservation societies on heritage lines. This means that there is a continuing need for a practical handbook to help drivers and those responsible for maintaining the locomotives in safe condition for public use, covering all the basics of steam locomotive construction, technology and operation - this book fulfils that need admirably.

The book is a reprint of an official handbook issued for the education of and day-to-day use by British Railways enginemen in late 1957, when it was distributed to all members of the BR footplate grades concerned with steam power. In lucid terms, and with the aid of over 90 contemporary diagrams, many of which employ a variety of colours to distinguish, for example, saturated steam, superheated steam, exhaust steam, air, oil and water passages, the book provides an accessible guide to the basic principles of steam locomotive construction and operation.
Book Title:
Handbook for Railway Steam Locomotive Enginemen 2023 Reprint
Publisher:
Crecy Publishing
Title Release:
August 2023
Write a review
Be one of the first to review the Handbook for Railway Steam Locomotive Enginemen 2023 Reprint.
If you purchased this product with a shop account, please login before reviewing the product.
Recommended Products