Australian Master GST Guide 2021 22nd Edition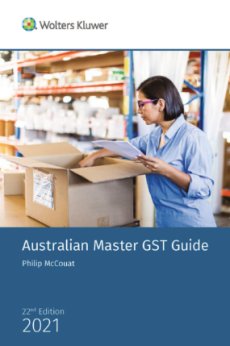 Format: Paperback
This title empowers you with practical everyday guidance on GST issues, including key topics such as real property, financial transactions and imports/exports.
Up to date to 1 January 2021, it incorporates all changes and proposed changes to the GST law, and is an essential resource for accountants, financial planners, businesses and lawyers dealing with GST.
The book also contains a clear explanation of the GST with numerous examples, checklists and planning strategies to help you find GST answers quickly.
KEY FEATURES
Highlights of GST developments
How GST works
Special rules
Administration, transitional, penalties and planning
Related taxes
Checklists
Indexes
Book Title:
Australian Master GST Guide 2021 22nd Edition
Title Release:
March 2021
Submit your review
Be one of the first to review the Australian Master GST Guide 2021 22nd Edition.
If you purchased this product with a shop account, please login before reviewing the product.